Welcome to


At Home Veterinary Care

Veterinary care on wheels that comes to you! Save yourself a trip to the clinic with At Home Veterinary Care. Whether it's for routine vaccinations or a medical problem, we'll come see you and your favorite animal companion in the comfort of your own home.

Request an appointment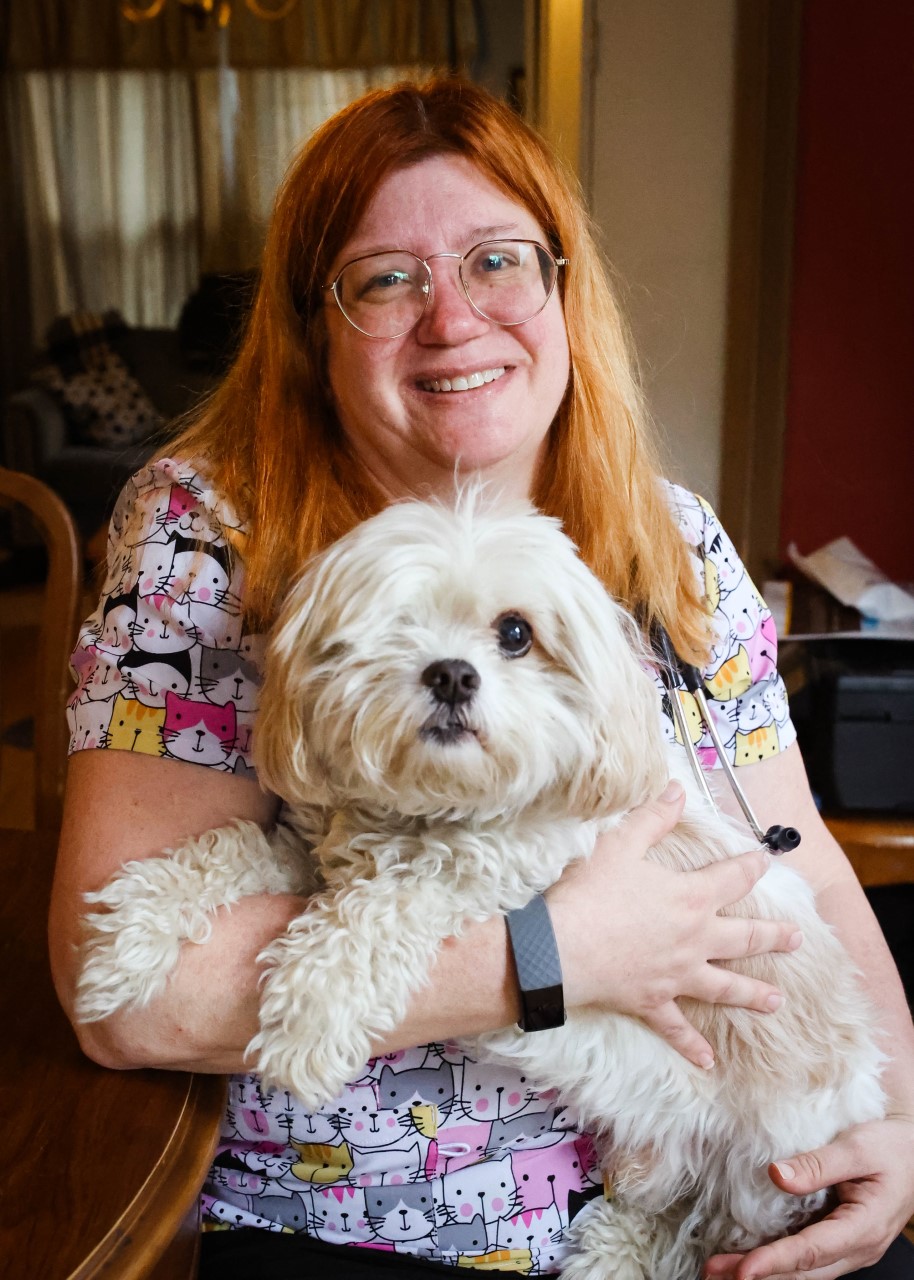 Dr. Romaniello
Dr. Romaniello is a Connecticut native who lived in Middlebury until she was six, then moved to Naugatuck. She earned BS in Environmental Science from Concordia College in 1992 followed by a DVM from Mississippi State College of Veterinary Medicine in 1997. She worked at Waterbury Veterinary Hospital, Mattatuck Animal Hospital, and the Connecticut Veterinary Center prior to starting At Home Veterinary Care in 2006.
Dr. Romaniello is married, has two daughters, 2.75 cats (one is 3-legged) and two dogs minus one eye. She enjoys hiking in her free time, and her guilty pleasure is romance novels.
TESTIMONIALS
I was so fortunate to find Dr. Brenda. I don't drive, and trying to take a pet, even in a carrier, to an office is difficult. The doctor and her assistant came to my house to check over my new kitten. They were so good to my kitten, were thorough in the exam, answered all of my questions, gave my little girl her first shot, and made valid recommendations for her continued good health. I am impressed by Dr. Brenda who is very personable and likable.
I would recommend her to everyone.
Snarksn B.
Dr. Romaniello was fantastic and knew how to handle my anxious and reactive cat perfectly! She was very informative and answered all our concerns. She's the only veterinarian for my cat!
Cody S.
I have been in dogs for over 20 years and I've had a lot of vets during this time. When I moved into town I was having a hard time connecting with a vet and thought I would never find one. I was so happy to find At Home Veterinary Care! The entire staff is wonderful! Dr. Romaniello is compassionate and knowledgeable. Recently we had a very tragic event. Dr. Romaniello came and handled the crisis with such calm. Her manner helped calm dogs and humans down. I feel so blessed to have found such a wonderful vet to care for my animals!
Linda M.
Brenda and her team were very professional and answered all my questions! She was very patient with my kitty. I look forward to seeing them for Leia's next visit. I highly recommend!
Millennia F.
CITIES WE SERVICE
We can travel to the following cities in connecticut:
Prospect | Watertown | Bristol | Southington | Thomaston | Cheshire | Naugatuck | Middlebury | Wolcott
Contact us